Background
An emerging Artificial Intelligence company with a novel solution to diagnosing streptococcal pharyngitis (strep throat) approached MistyWest with a pre-existing prototype of a handheld spectroscopic device that detects the autofluorescence of bacterial metabolic by-products by flashing UV light in a patient's throat. This technology reduces the overprescription of antibiotics as it provides doctors with a faster and more accurate way of detecting bacterial infections.
The client's pre-existing autofluorescence and hyperspectral imaging prototype failed to meet the usability and deployment requirements of a clinical setting as it required direct contact with a patient – deeming it unsafe by the Internal Review Board (IRB) of key clinical partners. To enable clinical trials in the US, they required a complete redesign of the device.
The Solution
MistyWest worked closely with the client's team consisting of experts from LED Medical Diagnostics and BCIT Make+ to define the project requirements at the level required for an FDA Investigational Device Exemption(IDE) application.
During the complete system redesign, our team designed a spectroscopic imaging system to improve the accuracy of the device. We increased the irradiance of the UV LEDs, removing the need for direct contact and making the device safer to use. We also designed a disposable injection-molded plastic barrier that protected the device from potential contamination during use.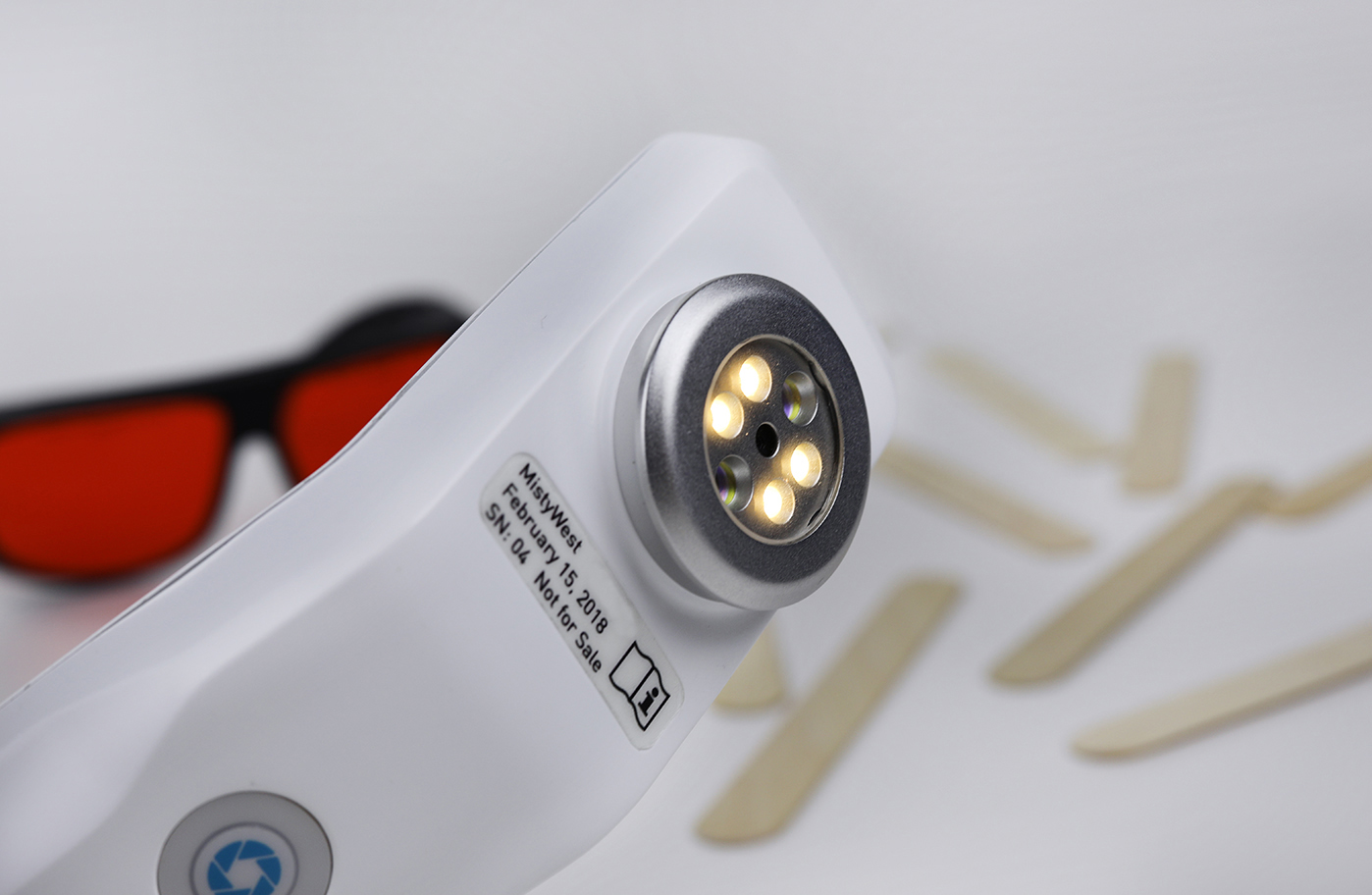 Outcomes
After assembling, testing, and verifying the system in-house, we prepared a full documentation package for hospital IRB submission. The updated device met the client's requirements for usability and deployment in a clinical setting, achieving a critical milestone for our client.
Our client achieved success in running clinical studies at UCLA involving hundreds of patients, and following were able to raise $5 million in funding from major venture partners, allowing them to further develop and improve the device for wider use.