It's the year 2021, and women only account for 15 to 20 percent of the tech workforce in British Columbia. Why is this?
Research suggests that influence from families, role models and cultural stereotypes impact women's decisions to pursue education–and later, careers–in STEM. The existing lack of representation of women and BIPOC folks in high profile tech positions can compound these reservations, further exacerbating the homogeneity of Canada's technology workforce.
However, not all hope is lost within BC's gender imbalance in tech! In recognition of International Women's Day on March 8, we are bringing attention to 5 women founded tech startups in BC. The founders of these companies are worthy role models for any girl interested in STEM, as all of these companies are sustainably focused and leveraging novel technologies to tackle some of the UN's Sustainable Development Goals.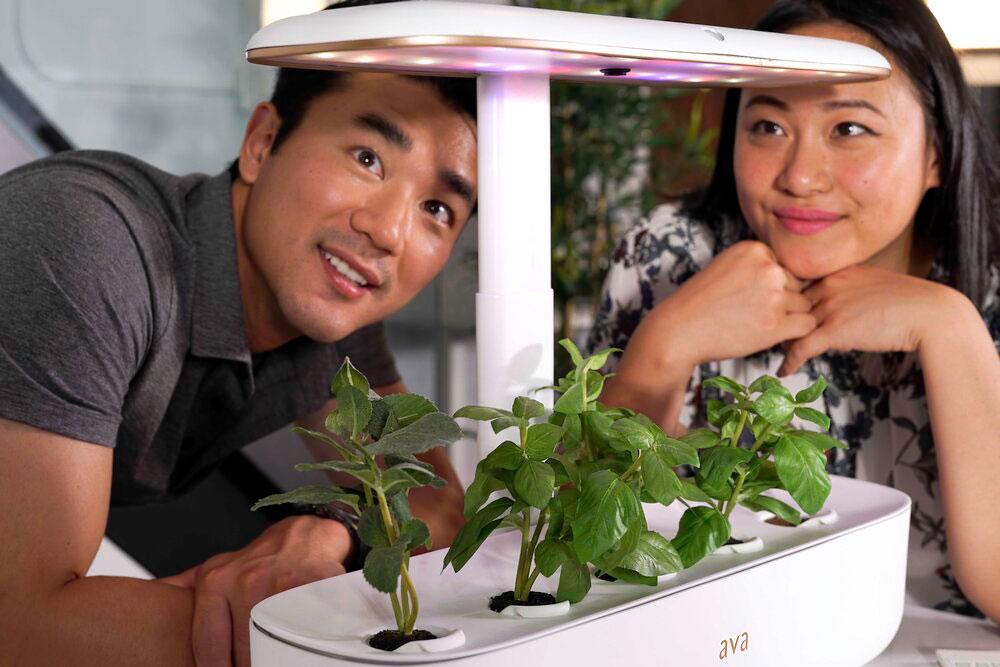 Ava Technologies
Cofounded by Valerie Wong
As a growing number of the planet's population continues to move to urban areas, access to sustainable food sources decreases. Cofounded by Valerie Wong and Chase Ando, Ava Technologies' mission is to feed the world's transition to sustainable food production and consumption by shifting society's preference away from cheap, mass agriculture to more local, nutritious and sustainable options.
Their pilot offering, The AVA (Automated Vertical Agriculture) Smart Garden, is an IoT automated indoor garden that is engineered to create a simplified gardening experience in the user's home, and is ideal for individuals who live in small spaces and lack access to outdoor community gardens.
Ava Technologies was the recipient of the 2018 Small Business BC Award for Best Innovation, and Wong and Ando successfully raised $2 million USD in funding through a Vancouver-based venture capital firm in 2019.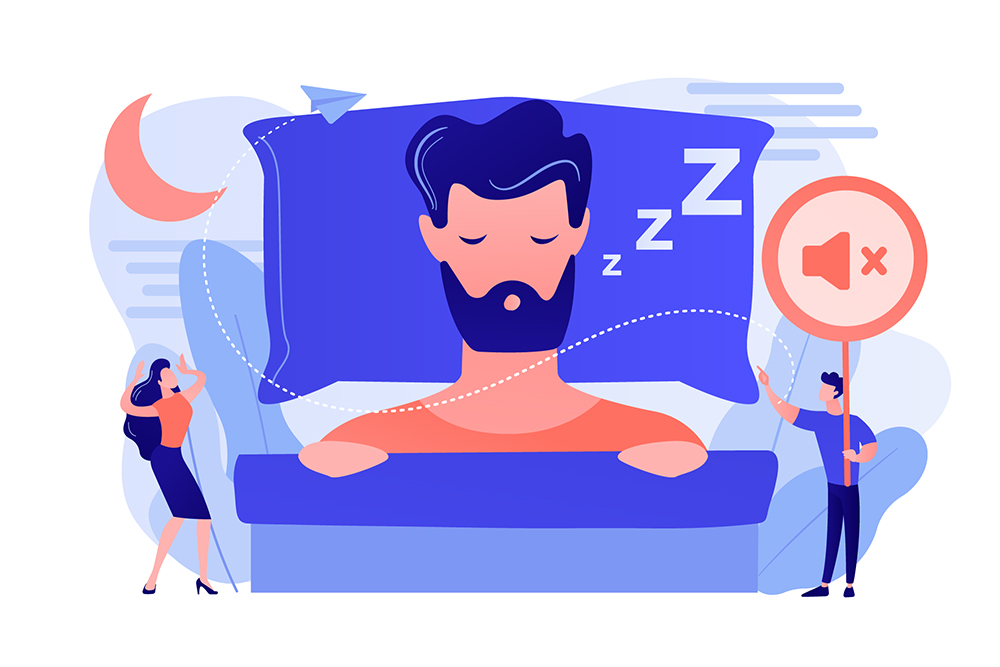 Zennea Technologies
Cofounded by Rachel Chase
It turns out that chronic snoring isn't just a nuisance to your partner or neighbours; it can be detrimental to your health.
Obstructive Sleep Apnea (OSA) is a complete or partial obstruction of the upper airway while sleeping and can reduce blood oxygen saturation. OSA impacts sleep quality, which can double one's risk of developing heart disease, and reduce motor functions, impacting a person's performance in school or work.
Rachel Chase was still an undergrad at SFU when she co-founded Zennea Technologies with Nell Du and Oliver Luo to treat OSA and sleep apnea. They are developing the ZENS, a new battery-operated medical device for chronic snorers that uses neuro-stimulation technology that externally activates cranial nerves to contract the main dilator muscles of the tongue and reduce upper airway restrictions. The ZENS is also IoT enabled to track a patient's overall quality of sleep through smartphone application.
Zennea Technologies was one of the inaugural 12 companies chosen for Google for Startup's Women Founders accelerator.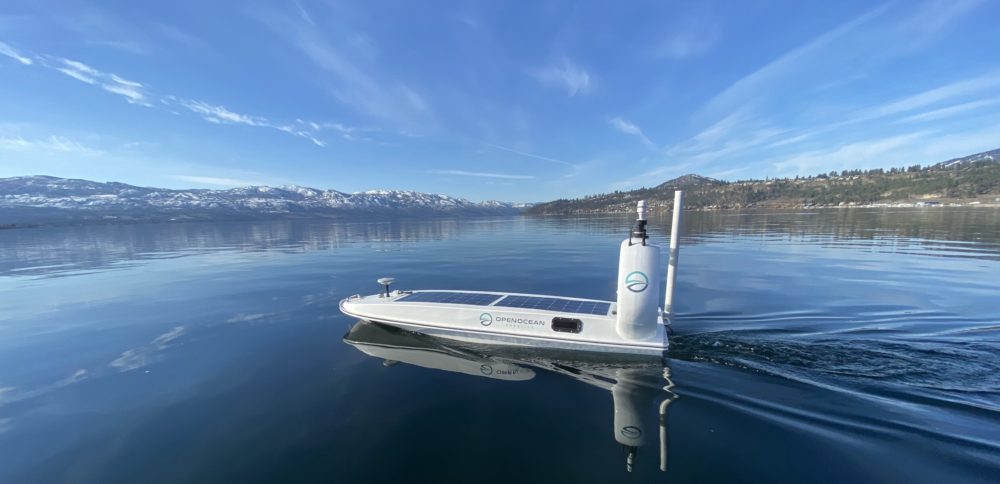 Open Ocean Robotics
Cofounded by Julie Angus
The first woman to row across the Atlantic Ocean from mainland to mainland, recipient of the National Geographic Adventurer of the Year award, and named as one of Canada's Greatest Women Explorers by Canadian Geographic in 2016, Julie Angus is no stranger to our planet's oceans and marine life.
Angus cofounded Open Ocean Robotics with Colin Angus to offer solutions to some of our greatest maritime challenges, offering energy-harvesting uncrewed surface vehicles (USVs) that can help reduce greenhouse gas emissions for research, and collect data for us to better understand the effects of climate change and pollution. 
Open Ocean Robotics' technologies include the solar powered ocean drone Data Xplorer, who collects environmental data through sensors, and their cloud-IoT-based Lighthouse Control platform and software suite for controlling the Data Xplorer remotely.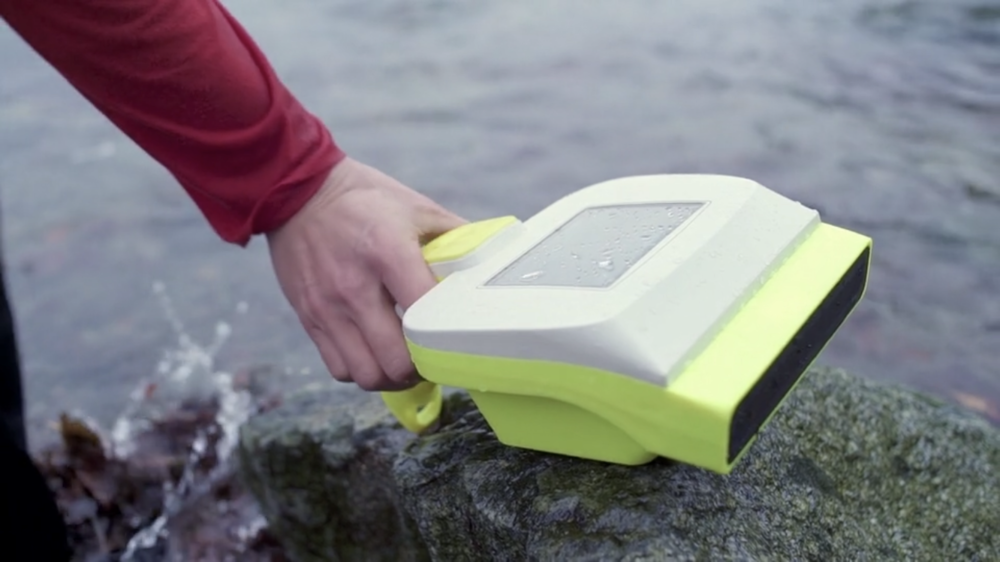 VodaSafe
Founded by Carlyn Loncaric
In BC alone, there is an average of 76 drowning deaths per year. In her 10 years of lifeguarding experience, engineer Carlyn Loncaric saw first-hand the trials and tribulations of water rescue and wanted to develop a technology that would help save lives.
Loncaric founded VodaSafe, and with the hardware prototyping expertise of MistyWest developed the AquaEye – an IoT-connected handheld underwater sonar scanner that enables rescuers to quickly locate potential drowning victims within seconds of entering the water.
Vodasafe raised $1.4 million in seed financing from Vanedge Capital in 2020, and the AquaEye is being adopted by search and rescue teams, fire departments, police forces, summer camps, and dive teams around Canada.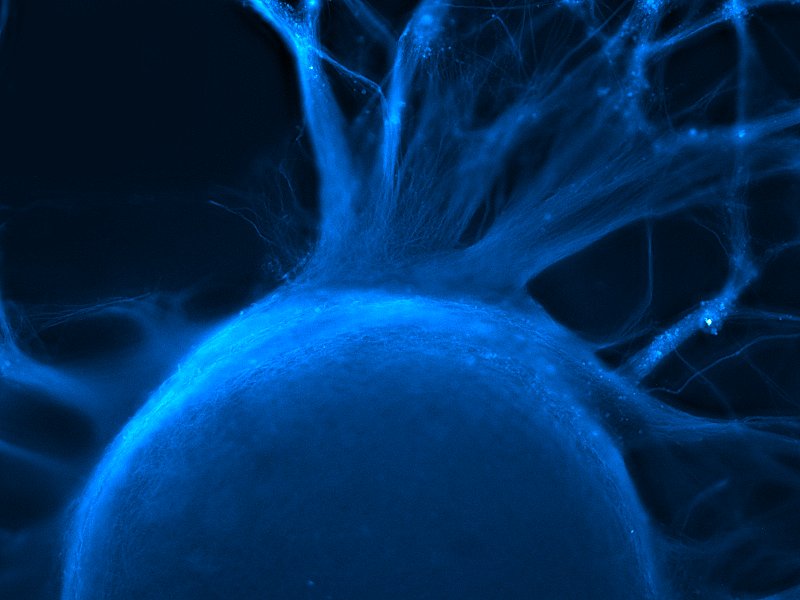 Axolotl Biosciences
Cofounded by Dr. Stephanie Willerth, Dr. Laura De La Vega and Laila Abelseth
Named for the adorable axolotl salamander with regenerative properties, Victoria, BC's Axolotl Biosciences's goal is to improve human health through novel 3D printing technologies. Cofounded by Dr. Stephanie Willerth, Dr. Laura De La Vega and biomedical engineer Laila Abelseth, Axolotl is a developer and producer of bioink intended to be used in reliable 3D tissue bioprinting of human-induced pluripotent stem cells.
3D Bioprinting of human cells can be valuable for experimental treatment of diseases, clinical research, risk reduction in pharmaceutical trials and replacing organ tissue. Axolotl's lead product is the novel, highly optimized xeno-free bioink ThinkInk, capable of printing delicate stem cells that can generate tissue models, which have applications in therapeutics and drug screening.
Axolotl has already partnered with Cellink, a leading developer of bioink technology, and plans to license their novel 3D tissues and expand their neurobioink product line.
Conclusion
Want to do more to support girls in tech? BC youth who want to learn more about engineering, programming, development and science can find opportunities with Girls Who Code, Simon Fraser University's Let's Talk Science, and Actua's National Indigenous Youth in STEM program.
But let's not leave the heavy lifting to the non-profits; if we want to see a societal shift to a more inclusive workforce to women, LGBTQ and BIPOC folks, we collectively need to fight our own unconscious biases and microaggressions that have long made the tech industry (and Silicon Valley) an unwelcoming place to work.
While BC is behind the national average for women in the tech workforce, there are numerous spaces dedicated to community building in the BC tech industry that we list below. I hope these resources will be valuable to you, whether you are looking to connect with other women in technology, are hiring a team of skilled developers and engineers for your team, or are interested in founding your own tech startup.