What is Hardware Prototyping?
When MistyWest was approached by VodaSafe prior to developing the AquaEye, founder Carlyn Loncaric had a proof-of-concept (POC) and a goal: to develop a life-saving piece of technology that can quickly scan underwater to locate drowning victims. Through iterative prototyping, our engineering team was able to develop a hand-held device that made novel use of ultrasonic sensor technology in only a few months.
The purpose of hardware prototyping is to answer questions, ranging from technical unknowns to getting a better understanding of your end-users and/or market. In the case of VodaSafe, the success of the AquaEye not only depended on the ultrasonic technology but on ensuring that the device could withstand the outdoor elements while being usable by lifeguards swimming in open waters.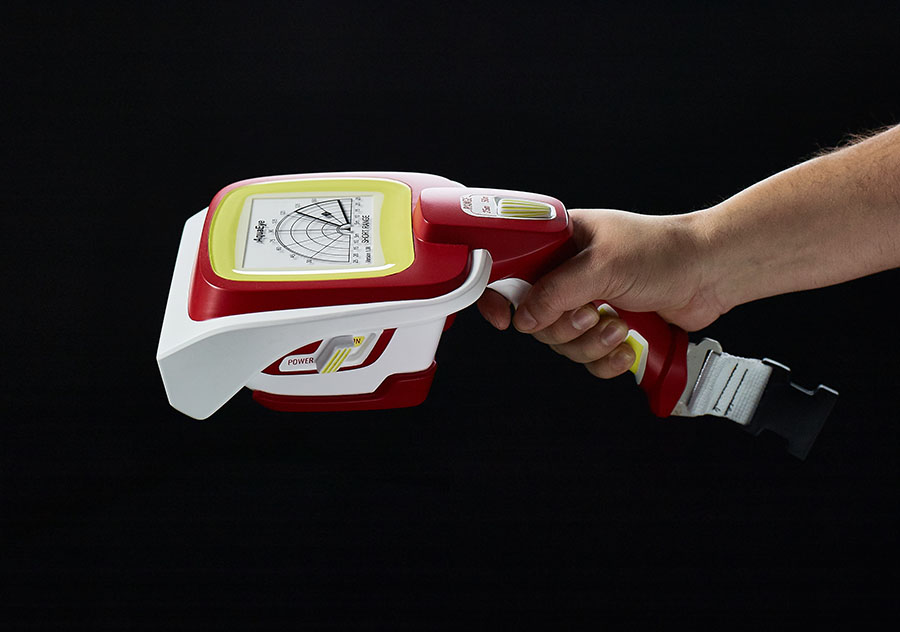 Hardware prototyping enables our engineers to learn about the technical challenges while our clients learn more about their users. Without field testing, user experience research, and some reverse engineering, the success of the AquaEye would have been at risk, leaving our client with an invention that would require more funding and development to fully satisfy all the product requirements.
It can be tempting to forgo the initial expenses of prototyping and immediately search for an end solution, but the long-term cost benefits far outweigh the risks of developing a product that doesn't meet your users' needs. Having an innovative concept for a connected device is not enough to produce a successful invention; you will need to conduct research and testing, and confront potential breakthroughs (and setbacks) as they arise.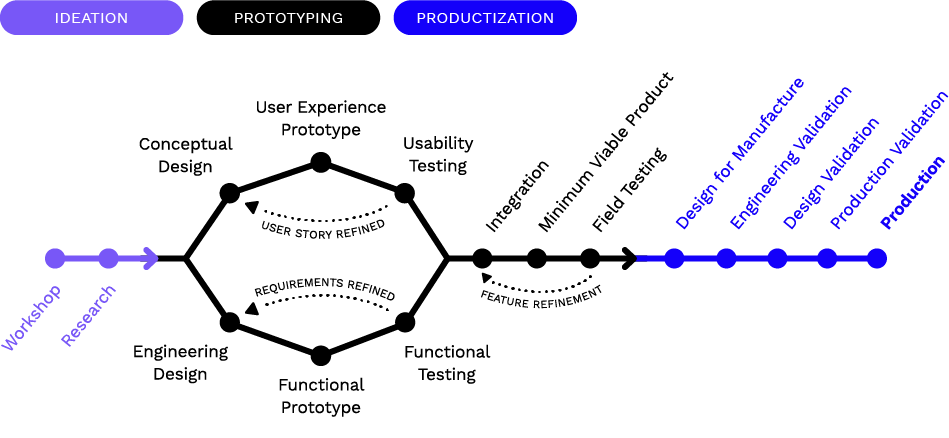 Prototyping in the Product Development Cycle
The MistyWest Product Development Roadmap is broken down into 3 Stages: Ideation, Prototyping and Productization
After the initial Ideation and research are complete, our clients have an idea of the user story behind their concept, and the questions they need to seek answers to in order to achieve their value proposition. We begin the Prototyping stage, which can roughly be split into its own 2 segments: Alpha prototyping and Beta prototyping, though there can be multiple iterations of each prototype.
Alpha prototyping examines the core functionality, look and feel of the proposed device in a controlled environment to demonstrate what the end product is capable of doing. If you are considering different features for your device and don't know if your users will prefer one feature over the other, then this is when you should be getting those answers.
The conceptual design phase of hardware prototyping is where the question "What will it look and feel like?" is asked – this is followed by the creation of a user experience prototype (or "looks-like prototype"). The alpha prototype is subjected to usability testing to see if it meets the basic UX requirements, and the user story is refined until the device is ready for engineering design.
The engineering design phase integrates the hardware and firmware components needed to create a functional prototype that can be subjected to functional testing. This will determine how well the device functions relative to consumer expectations, and once again, more iterations may be required depending on the results of testing. From an engineer's perspective, functional testing helps answer key questions about how the next prototype should be designed to increase performance and decrease cost.
After your prototypes have answered your most pressing questions and and cost evaluation are complete, the outputs of the prototyping exercise are integrated into what will form your Minimum Viable Product (MVP). With your MVP as a guide, you can now develop a beta prototype to examine the performance and receive valuable customer feedback through field testing.
Considerations while hardware prototyping
There will always be trade-offs in hardware engineering – you want to build a product fast and cheap that's good quality? You can have some of these traits, but you may end up sacrificing another. Developing a product that won't quickly become obsolete may not be cheap, and developing a product that can't be easily replicated by a competitor may not be fast.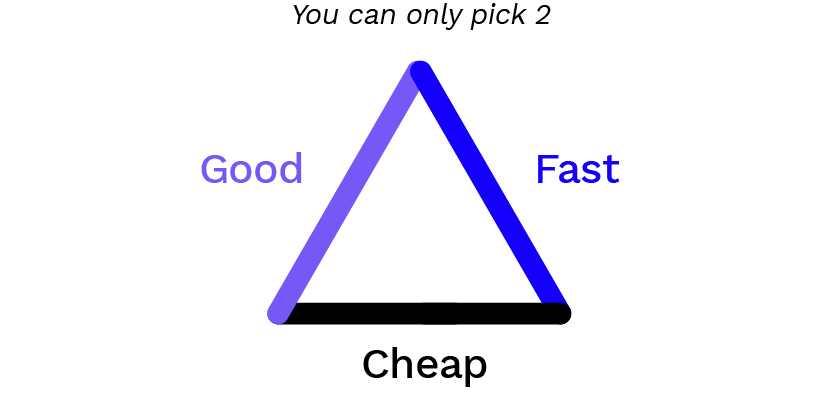 The prototyping stage can take months (or even years) to complete. Towards the onset of product development, you can reduce risk, make better design decisions, and better meet the performance and cost requirements by asking yourself some of the following questions:
What does our speed-to-market need to be?
What is the trajectory of progress for product development, performance and cost?
What aspects of our designs are novel and can be patented?
How much money do we need to raise, and what should we be spending our product development money on?
The more features you add to your intelligent connected prototype, and the more complex it is electronically, the slower your speed-to-market and the longer it takes to get to Productization. These complex features will likely influence your design decisions because if one of those fails, it impedes your ability to test the other features.
Another consideration is that your hardware prototype can also be used to advertise and market the product, determine the size of customer demand, and start attracting initial buyers via crowdsourcing; our longest running client TZOA successfully raised funds with an Indiegogo campaign for their initial product offering of a wearable particle monitor for measuring indoor air quality (IAQ). After several device iterations, customer feedback, and feature refinement, TZOA have evolved their offering to the Haven IAQ intelligent central air monitoring system, with its own product line and ecosystem.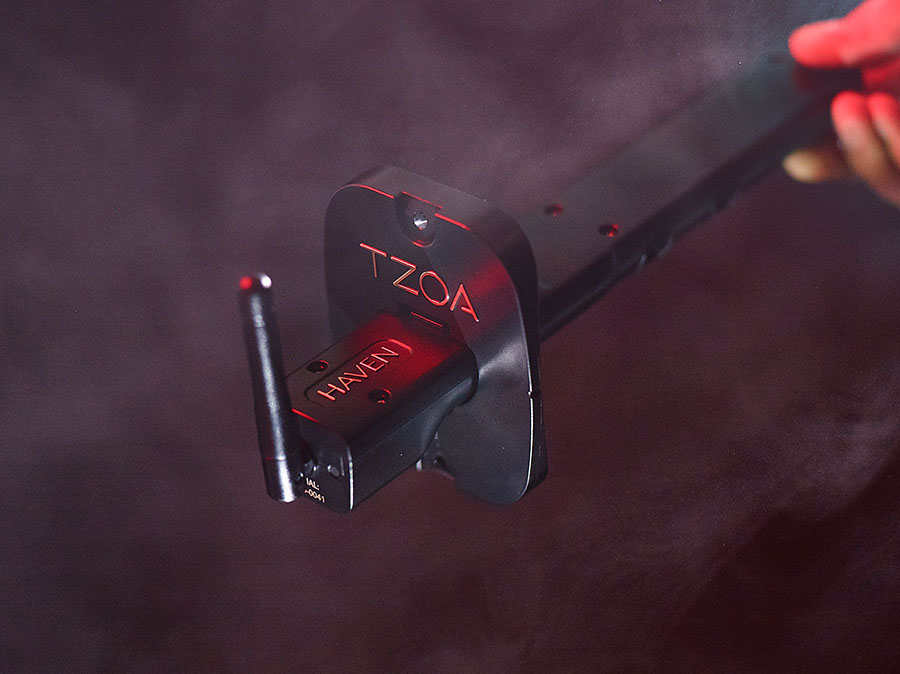 Conclusion
Hardware prototyping is an iterative, multidisciplinary journey that may consider different hardware components, firmware requirements, or industrial design considerations, but it is always necessary in order to learn something new that will help you achieve your business's value proposition.
Are you developing a connected device that will require prototyping? Send us an email at [email protected] and let's talk about bringing your concept to life.