Intelligent connected device development firm MistyWest has decided the best way to align with its purpose of enabling a healthier planet and bringing prosperity to all humankind is by focusing all of its resources on manufacturing skimboards.
"After months of analysis of future trends in technology and social development, it became clear that MistyWest's highest leverage activity is providing the world with top quality board sport products." announced Josh Usher, cofounder of MistyWest, in a video call from the beach near his home in Australia to the team on Thursday.
The first product launch under MistyWest's new focus will include a carbon fiber, IoT-connected board with wireless charging technology. To track your progress, an accelerometer captures your activity and connects to your smartphone – so you can fix those boggings whenever you go for a dawny.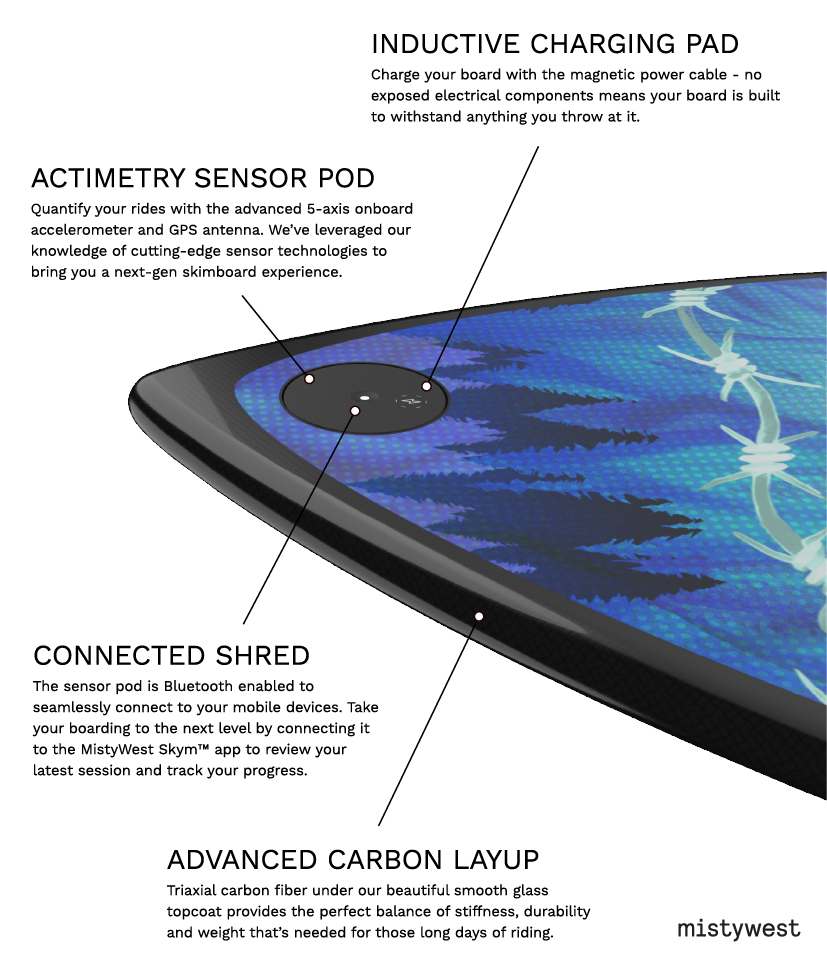 The pilot board's design is a critical allegory that addresses MistyWest's commitment to helping save the planet. The polar bear represents MistyWest's previous work with World Wildlife Fund developing animal tracking devices, while the water and flames represent climate change's effects on the polar bear's environment. The barbed wire is there because it looks badass.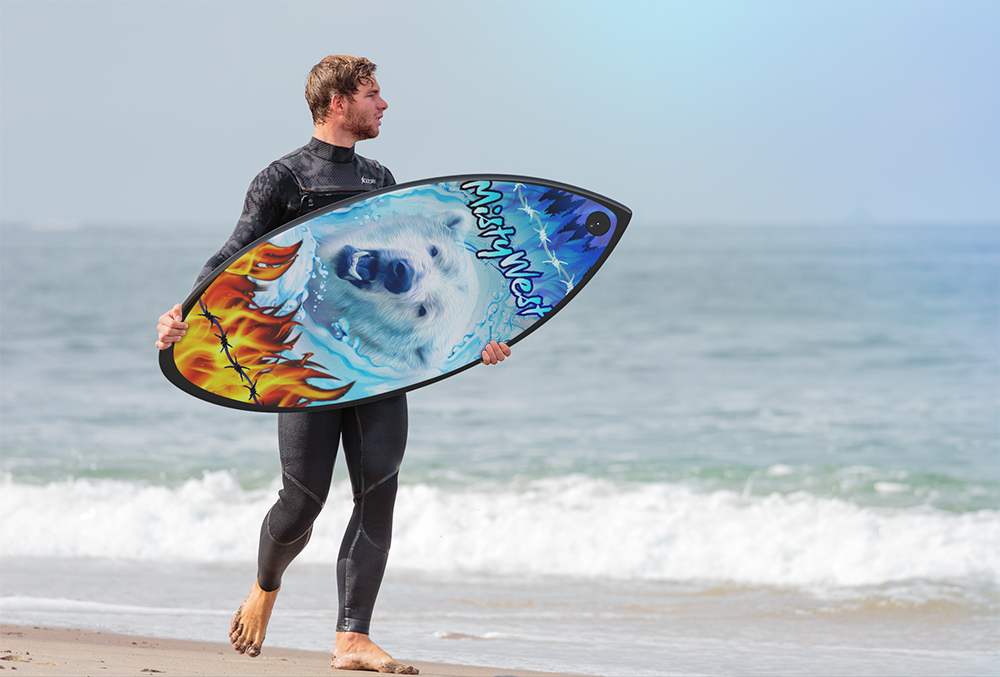 MistyWest aims to bring the new skimboards to market by summer 2021. To pre-order, email [email protected] with the subject line "Quantify my shred!" to let us know you're interested.