Thurs, Dec 5 2019 at 554 E 15 Ave
Doors at 6pm
Meetup Intro & Community Open Mic at 7pm
Networking & Mingling from 7:30pm onwards
Our Winter Social is a casual gathering that offers a great chance to meet interesting makers, engineers in hardware, mechanical, and firmware, company founders, and specialized funders. Open to anyone with interests in Tech, Design and Engineering!
Tickets are $10 and include snacks and refreshments.
FEATURING our drink partner for the evening: Scavenger Coffee, who will be serving complimentary hot beverages to our guests.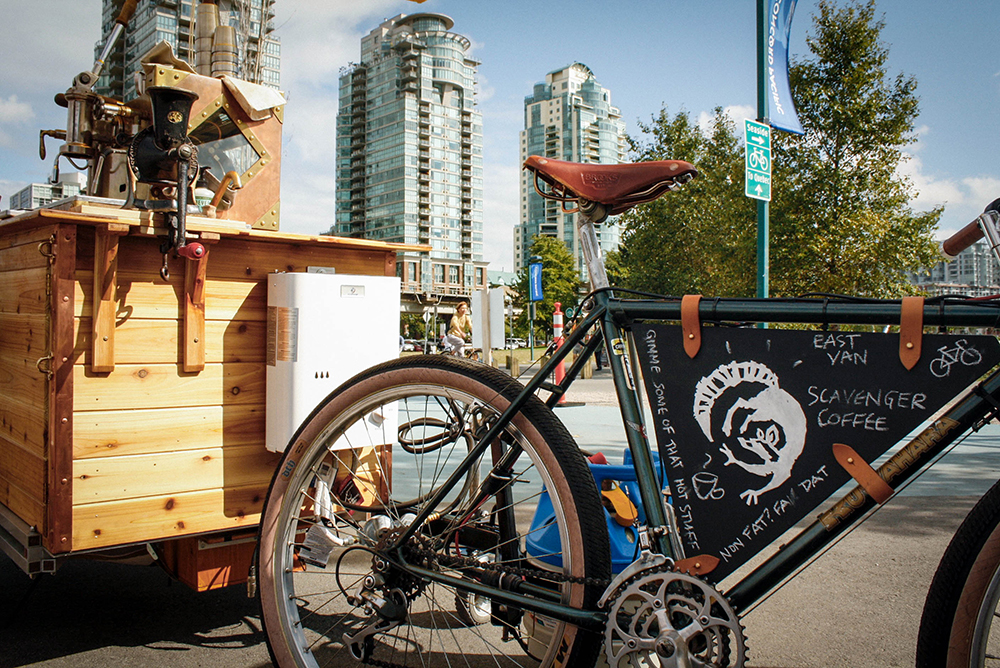 Born from a vision they had while bike touring through Europe, Rory and Diana purchased a custom, vintage, refurbished espresso machine named Fantastiko and built their e-bike pulled coffee cart entirely from the ground up over the span of a year. Scavenger Coffee is now in operation, and you might have seen them at Lumiere Vancouver with our friends from eatART Foundation in early November.
You've worked hard this year. Treat yourself!
ACCESSIBILITY: MistyWest is located on the second floor of our building, accessed by two flights of stairs outside. A service elevator is available upon request; please let us know in advance if you require access. Two gender neutral washrooms are on location.